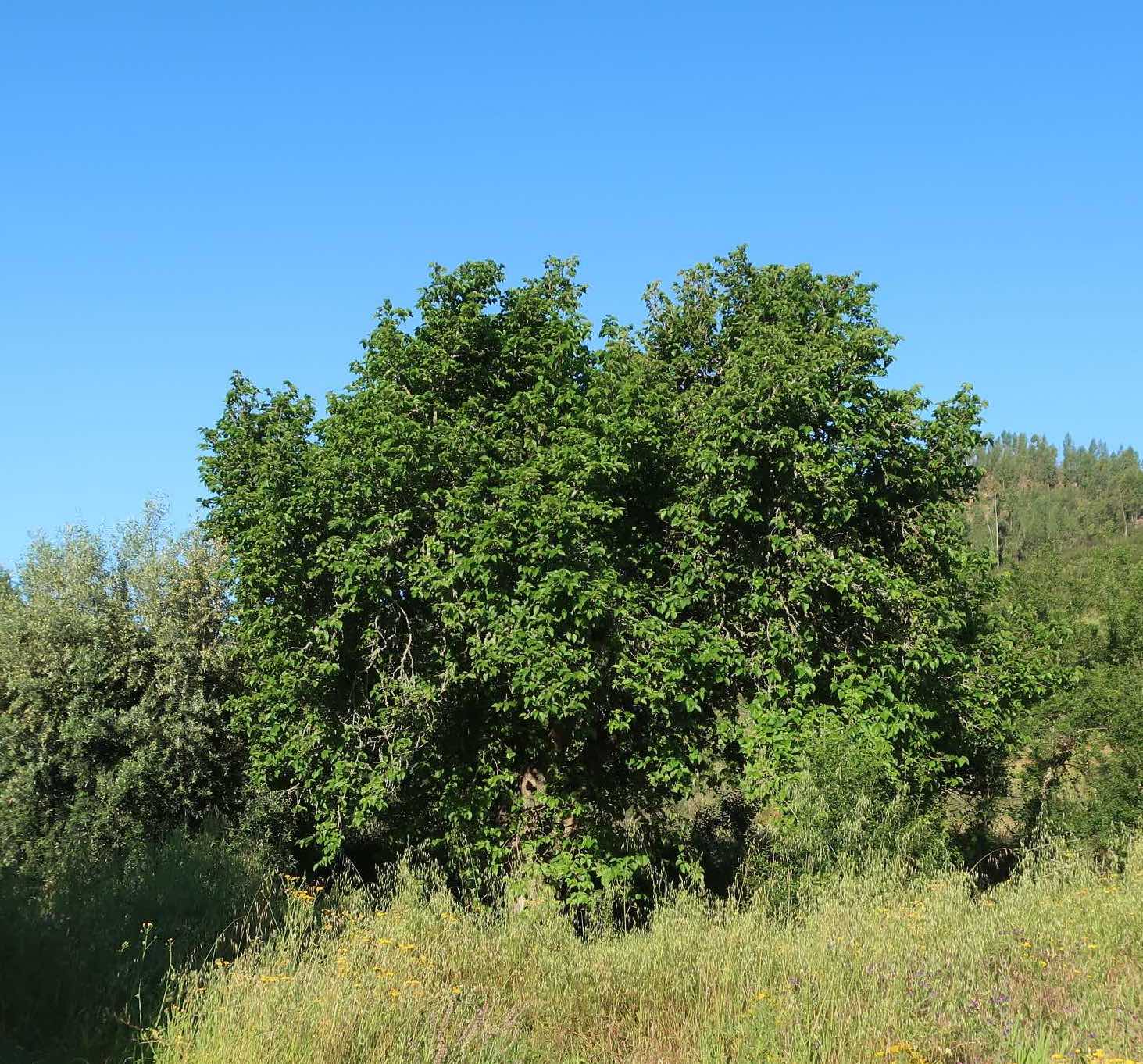 Back in May I made a new flower essence, from the beautiful big Mulberry tree in our valley (Morus nigra).
This is one of my favourite trees here, with its large heart-shaped leaves, and its generous abundance of juicy black mulberries throughout the summer months.
It is always a joy foraging a delicious breakfast on a hot summer morning in the shade of its generous canopy. It is virtually impossible to avoid being spattered by the bright red juice of the berries, which adds to the experience!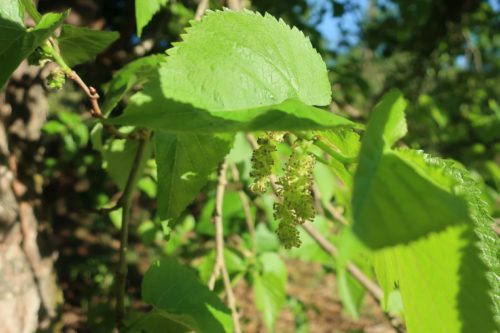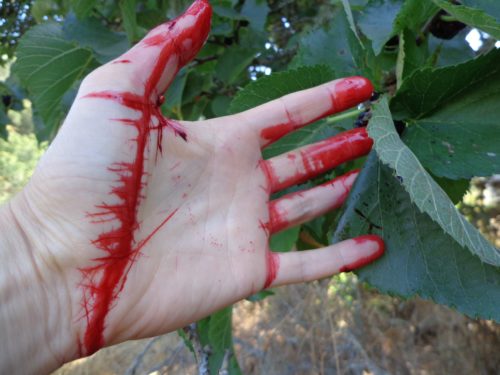 The Mulberry tree, although originally from southwest Asia, has been cultivated in southern Europe for hundreds of years (or maybe more), and is common in Portugal. My local village is called Aldeia das Amoreiras, which translates as "Village of the Mulberry Trees". The tree we are fortunate to have growing on the land here is known locally as one of the oldest and most productive!
So I was curious to meet Black Mulberry on a deeper level, and to see what the essence would offer.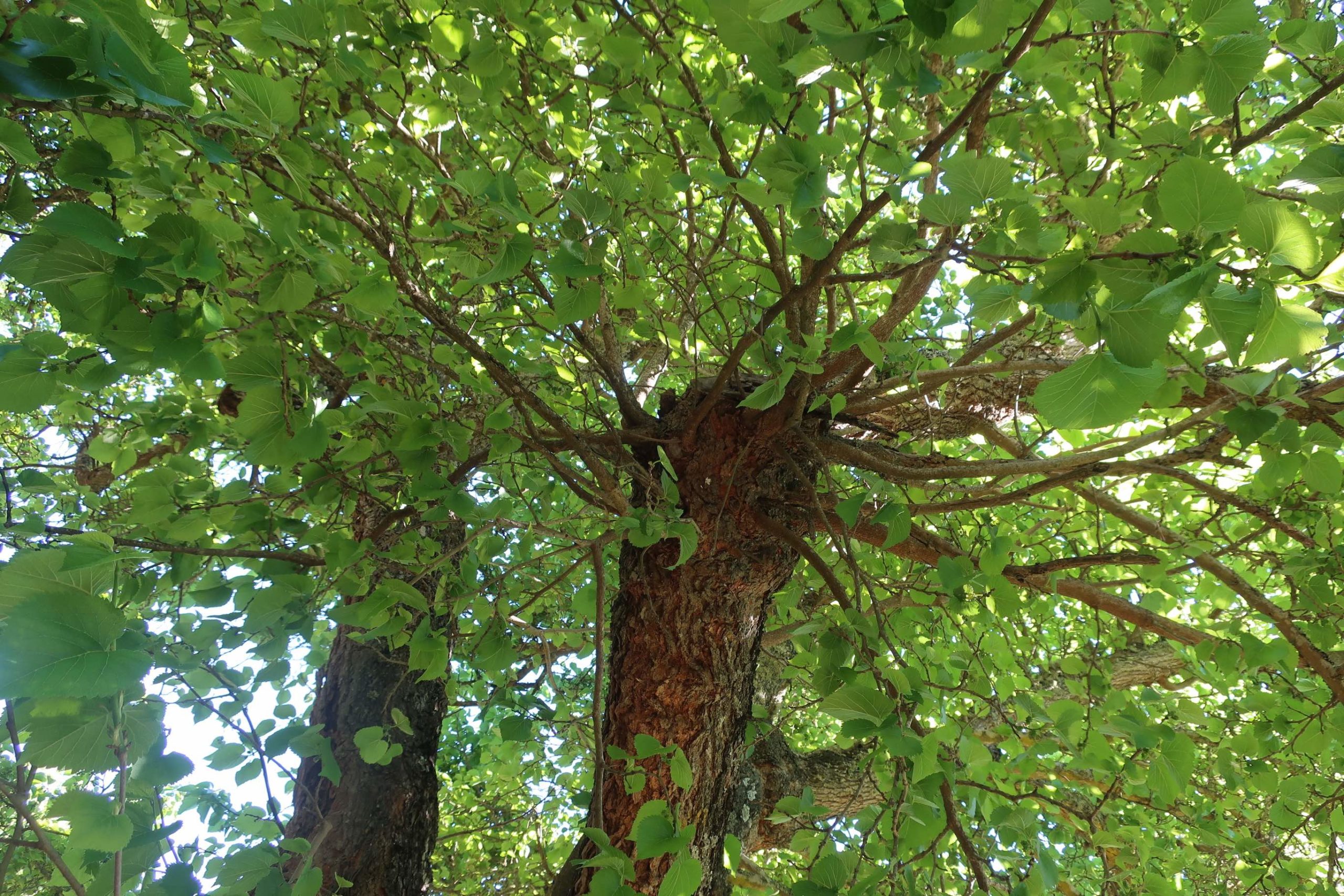 , 
I spent a sunny late-spring morning sitting under the tree, allowing the magic of heart-connection and communication to unfold. This was a powerful essence for me to make. I received some strong images and messages, that I will share at another time.
I took the essence for a few weeks, and felt it supportive of healing some blocked energy in me that at the time was manifesting physically as tightness in the pelvis and lower belly.
Recently I felt drawn to start taking it again, and have received further clarity about its properties. I feel it is a very supportive essence for this time, and hence felt to put the word out to see if anyone wanted to be a tester.
I am not going to divulge much information about the essence yet, in order not to influence too much the reading that others get from their unique experience with taking it. However if you are uncertain about whether you might wish to take it, get in contact and I can share a bit more about what I, and the others that have tried it, have felt with it.
 If you are interested to do a 2 week trial, let me know and I will send you a bottle for cost of the postage, in exchange for your feedback.
UPDATE: I have had a big response to the above offer, and have enough testers for now. I will post again when the Black Mulberry Essence is available for sale, or if I wish to do further trials.
The Mulberry flowers releasing their vibrational frequency into the water, with the help of the sun.