Monte da Vida comprises 34 hectares of land in the Alentejo Baixo region of Portugal.
The Alentejo topography varies considerably, from the open rolling plains in the south to the granite hills that border Spain in the north-east. The landscape is primarily one of soft rolling hills and plains, with cork oaks, olive trees, pines and eucalyptus plantations.
Monte da Vida is located in the the south-west Alentejo, where the slopes are steeper.
The climate of the region is typically very dry for a large part of the year with summer temperatures reaching up to 40 degrees Celsius and mild winters. Most of the yearly rainfall occurs in the late autumn to spring.
Monte da Vida is hilly, with many cork oak trees, some old and some very young. There are also lots of olives, some pines, some eucalyptus, and a range of other trees, including many fruit trees, along the main valley where there is an old abandoned orchard.
We are creating sustainable rural enterprises, that offer more ecological alternatives to the extractive business model of monoculture plantations of eucalyptus or pine.
The land at Monte da Vida is also a place for luxuriating in stillness, breathing clean air, and connecting deeply with the earth. We provide space for contemplation, appreciation, and rest, and for allowing the transformative and regenerative impact when we enter into a deeper relationship with nature and recognise that we are nature too!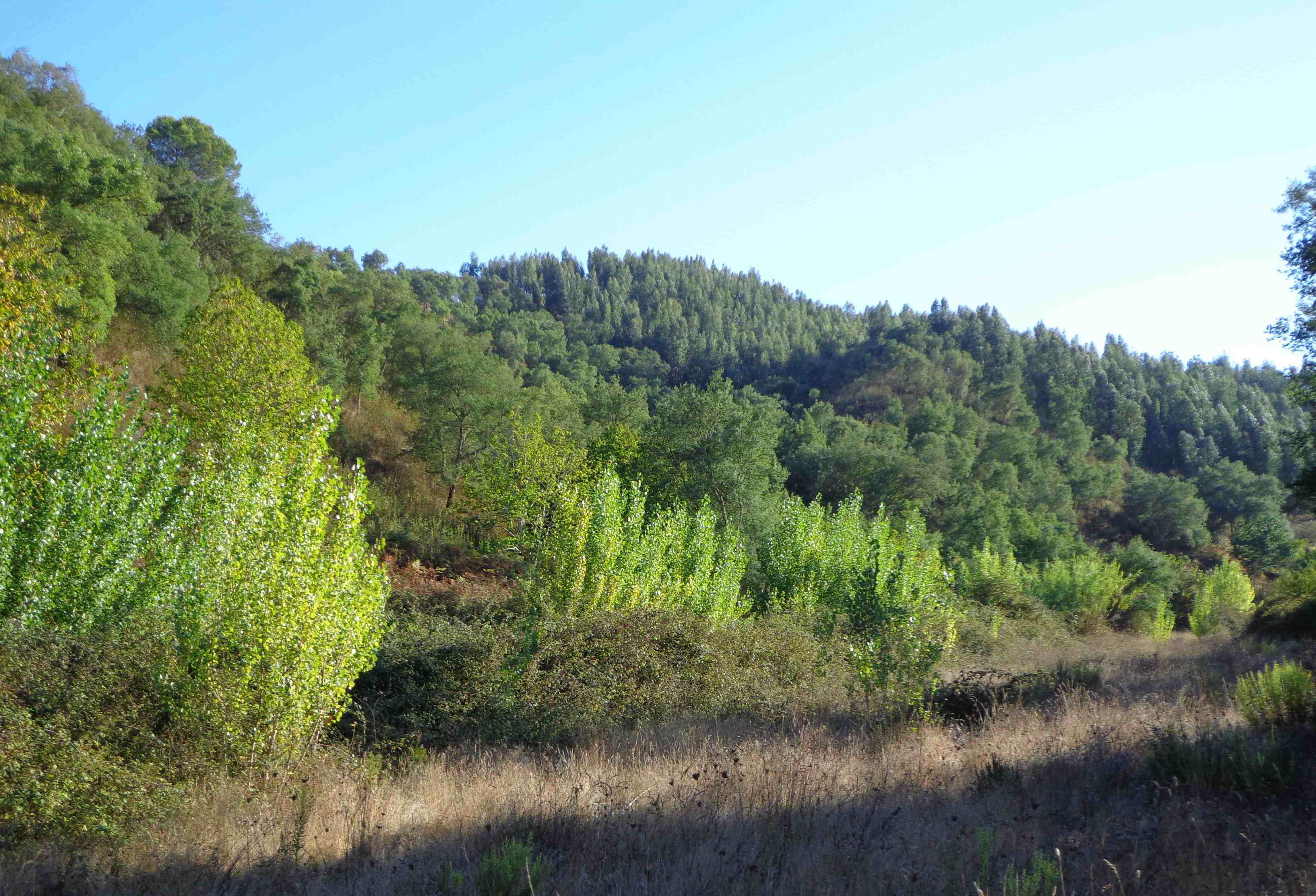 Apart from in the older forested areas, the slopes tend to have poor rocky soils. There is much scope for regenerating the land to a new level of resilience and abundance. We have begun increasing the biodiversity on the land by introducing many more kinds of native trees and shrubs and we have begun to recover many of the old fruit trees in the valley and plant some more with the aim of creating a perennial food forest. We practice regenerative agriculture and forestry.
We are increasing water retention capacity of the land, in order to help in its regeneration, to safeguard against drought and fire, and to create micro-climates for more diverse growing opportunities. We have begun creating a water retention landscape, which now has two lakes, a large storage tank at the top of the hill, and a pumping system. We are now able to capture a large amount of rain during the winter and pump it to the top tank for a gravity fed irrigation and fire hose system. (Read about this here).