We have been developing ideas for products that we can produce in collaboration with the land, that can support our regeneration efforts, as well as giving us income to support us.
Our first product range is ready to be launched in Spring 2019.  Forest Alchemy is a range of Tree Essences and hydrosol distillates from wild aromatic plants. Read about Clare's journey in making these here.
Servan makes furniture using eucalyptus and oak wood harvested from the land here, transforming it into solid and beautiful furniture. Find out more about the Wood for Life range here.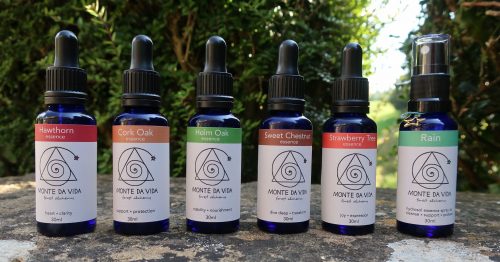 Our products will be available for sale directly, and will also be distributed through Earthlife Goods Ltd, a new company which will market and sell "goods from the woods", which support regenerative forest stewardship, via a network of forest allies.